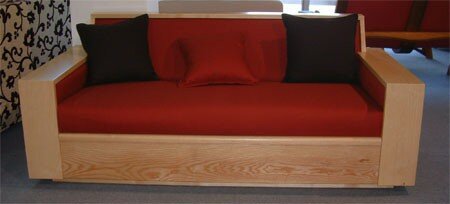 Klimt The Kiss is a wonderful picture and it is now possible to buy a quality reproduction of the kiss painting online. It can be hand painted in oil on canvas and will grace a room in spectacular fashion. However, the cost of such a reproduction will be a tiny fraction of what an original would cost though painted on quality canvas and retaining much of the texture of the original.
The Kiss was painted by Gustav Klimt around 1907. It is an art nouveau work that is timeless. Not only its beauty but also its eroticism and faintly oriental quality mean that it will remain relevant until the last human being has drawn his last breath on earth. The fact that both oil paint and gold leaf are used in the picture contributes to the concept of timelessness.
The Kiss painting is acknowledged to be one of the greatest masterpieces in the world. Two figures are set against a textured background which could be a field of flowers. The man and the woman are wrapped in a long cloak or robe with only their upper and lower extremities exposed.
The act of procreation, or making love, is central to the continuance of all life. The subject of this work symbolizes the beauty of the act through the portrayal of male dominance and female enjoyment of that dominance. Himself a robust lover, Klimt has caught something in a sexual relationship that men and women can recognize as mutually fulfilling.
Sexual love is a sublime human activity in which many human beings approach heights of ecstasy which they recognize as spiritual. Yet in all its animal features, love is quite close to rape. The difference is that in rape male dominance is exerted over an unwilling female but in love it is accepted that is depicted in the beautiful female face in the painting.
The woman has her face turned away from her lover, but not in disgust or rejection. With eyes closed she seem to be submitting herself to the power of her own sensations. Though dominated, she is not unwilling, but seems to be participating in the domination, enjoying it as a woman and as an overpowering pleasure. Her face is perfectly balanced, with pale complexion, wide apart eyes, poised lips and even brows. The paleness and harmony of her face seems to subtly convey a sort of passive energy, as though she is under the influence of sensations that she absorbing with all her femininity.
The mystery of the woman's face is illuminated to an extent, by a close study of her hands. Her right hand is resting on her lover's shoulder with one finger crossed beneath the others, suggesting a person in the grip of ecstatic sensuality. Her left hand supports her lover's left, which is pressed against her breast. She seem to be encouraging his caress, gently.
Klimt is a famous western artist yet Klimt the Kiss has some subtle features of Eastern art that are almost indefinable. It may be the richly decorated fabrics or the attitudes of the two figures which suggest participation in a mutually pleasurable activity enjoyed differently by both partners. The Kiss painting seems to embrace both western and eastern facets of artistic merit. Its universal appeal might lie not only in the universally attractive themes of eroticism and gold, but also in a style that reflects the whole world of art.