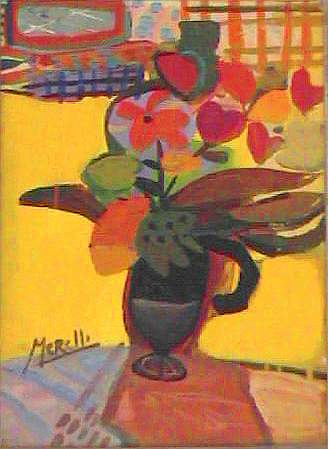 People are experimenting with different cultures, colours and textures to add to their home the element of tranquility and style. Giving your home an ethnic makeover isn't that tough task, you just need to keep the balance right. Getting ethnic elements within your home decoration is all about adding natural hues and incorporating everything that makes the room look and feel good yet stylish. By taking a step by step approach you will never go wrong, here is how you can dress up your home in the ethnic style.
Theme selection: First thing to do when thinking about re-doing your current home decor is choosing a theme. You may like to bring in earthy appeal with colours like brown, maroons and orange or the delicate floral look with mauve and sunshine- yellows. Once you are done with choosing the colour themes you can go ahead and decide the colour combinations, the type of paints and the placement of things in the home. You can select a different theme for every room but do not try mixing all of them together in the same room, as this would make the space look cluttered.
Selection of wall paints: After you have decided the theme the next step is to look for colour schemes that compliment it. Depending on the look you have in mind you can select the desired wall paints. Not just this you will also need to choose the wall finishes and the textures you want on your walls. The beauty of going ethnic is you have a lot of things to be inspired around; right from the flowers and leafs to the different seasons; the choice depends entirely on you. Using decorative emulsion paints it becomes much easy to bring out different moods on the walls.
Accessorizing the rooms: While your home painting job is on, you can hunt for the furniture and artifacts that will complete your home's ethnic look. You can search the local markets for great bargains; also you can tryout online shopping and order things from all around the world. You can mix and match things and place them tastefully. You need not always pick expensive antique pieces to make your home convey ethnicity, even a handmade wall hanging using your old scarves can become an eye-catchy piece in a particular room. Creating your own stuff will not only save your money but also make your room stand-out and speak volumes about your creative side.
Giving the finishing touches: When your wall painting and selection of things to be placed is completed the real task begins. You now need to coordinate things with your wall paint. Stay minimalistic and avoid making your home look like a show case. Often people decorate their living rooms beautifully and forget about the rest of the rooms. Include your kitchen, bathrooms even the balcony in your home decoration project. Placing a metal finish wash basin within your bathroom and some scented candles around is enough to get ethnic effect without going overboard.
By following the above discussed steps any space can be turned into an ethnic hub, so why wait start your home decoration exercise right away.